NEWSLETTER CONTENT OCTOBER 2023: & Timely News in the end!

1. Shopping
2. Feeding Schemes/kitchens
3. S.A.Harvester
4. Other Supplies
5.Gracelfe
6. LifeGroups
7. Multiply Conference
1. SHOPPING:


Here Philip is seen shopping for two kitchens. And below is the delivery to Angels' Kitchen in Sir Lowry's Pass and
to the Bright Stars Kitchen in Nomzamo.

2. FEEDING SCHEMES/KITCHENS:
ANGELS' KITCHEN, SIR LOWRY'S PASS:



BRIGHT STARS, NOMZAMO:



ANGELS' KITCHEN, SIR LOWRY'S PASS:



BRIGHT STARS, NOMZAMO:



3. S.A. HARVESTER:
BRIGHT STARS, NOMZAMO:


We collect food supplies on a weekly basis from S.A. Harvesters. The delivery goes towards a minimum of three kitchens (Nomzamo and/or Sir Lowry's Pass (on a rotational basis) and Temperance Town.) When possible the supplies are also shared with other kitchen in Sir Lowry's Pass as they seek to assist and help each other.

ANGELS' KITCHEN, SIR LOWRY'S PASS:



4. OTHER SUPPLIES:
MILK:


As per usual 100 liters of milk was distributed between Nomzamo and Sir Lowry's Pass.

CLOTHING,NOMZAMO:



A-5 PAPER:


We were able to bless two ECD centres and our Kids' Church with some A-5 paper!

THERMOS BOTTLES:


We were also able to donate some good quality thermos bottles for use for the regular training programs our church runs.

WOOLWORTH FOOD:



REFRIGERATOR:


Our friends donated a beautiful large refrigerator to Emily's Paly School in Sir Lowry's Pass! We rejoice with her. Thank you so much!

WEET-BIX:


We also distributed 2 boxes of Weet-Bix to our church families. We thank the Lord for His supplies!

KIDZ' CHURCH SUPPLIES:


And some art supplies for our Kids' Church children!

5. GRACELIFE:


In Sir Lowry's Pass our times of praise and worship are often accompanied by some lively dancing and clapping!



This month Philip taught on the 'Power of the Imagination' and the importance of monitoring our thoughts.



I taught on 'How to overcome Fear, Anxiety and Worry', mainly using the texts from Matthew 6, 8 and 9. Jesus' own words!

KIDZ' CHURCH:


We learned about Jonah, played a fun game of placing Jonah in a belly of the whale while being blindfolded and spun around first. We also enjoyed using the new art supplies. Some beautiful art work was produced!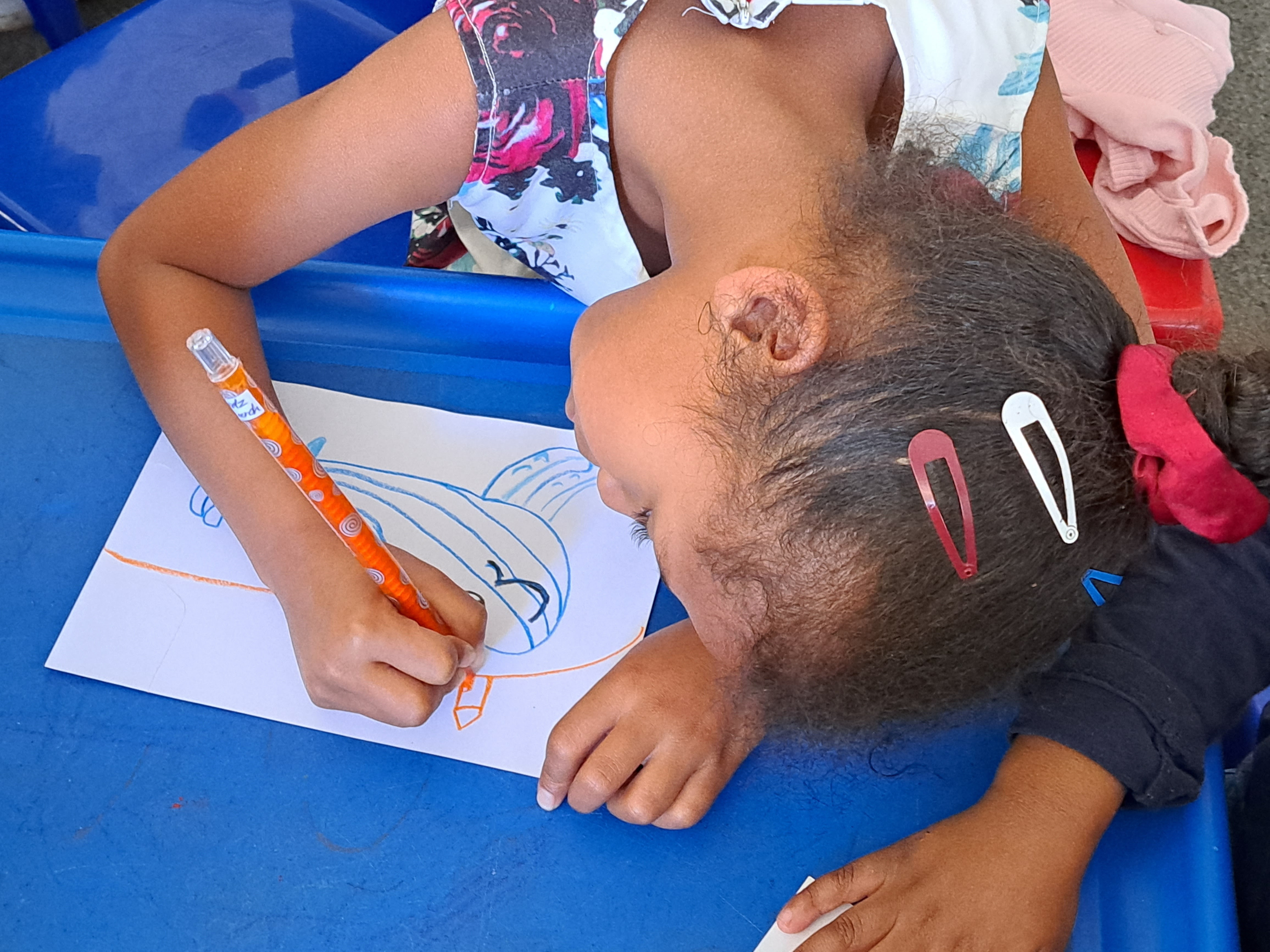 6. LIFE-GROUPS:


Here we are together with our LifeGroup in Nomzamo. They have started leading people to the Lord and some have visited our church wanting to be part of it. And JB our campus pastor and Zoleka who knows the group and speaks Xhosa will be continuing the group in our absence.


Along with the paper donated, as mentioned earlier, we also donated a Foundations of Faith and a Character Building curriculum for the children. A bag full of Xhosa and English Bibles was donated as well. The Bibles are to be distributed to the people that come to their soup kitchen and are being won to the Lord and further ministered to.


This LifeGroup in Somerset West, as well as the group in Gordon's Bay, (which we apologize for not having a photo of at this time) both suddenly went from one person to four people! The Lord gives the increase and we are happy to be His instruments in sharing the Good News - the Gospel with them.

7. MULTIPLY CONFERENCE:


We attended a conference aimed at instilling the vision in each and everyone of us of reaching out to the lost realizing that the time is short and they are in desperate need of the gospel!



We had a guest speaker from Zimbabwe ministering at the conference. Some leadership was called upon to take on additional responsibilities and were prayed over for the anointing for the task at hand.



And we were also blessed with a delicious hot meal of boerewors rolls. We appreciate the hard working cooks.

Dear Ones,
In closing, we would like to let you know that we will be visiting our family in the States for Christmas and New Years. We are leaving on the 30th of November and will be taking a nice time of rest and bonding with them.
From there we will be going to Denmark to sort out some legalities. Please pray that everything will sort out speedily. Meanwhile we will be keeping the mission in the forefront of our hearts and minds. We have been told by our church leaders that statistically Europe is becoming more of a mission field than i.e. South Africa. Those are shocking, but not surprising news.
We are not sure what the future holds for us, but we know who holds the future!
We need your love prayers and support especially during these moves. We will continue to stay in touch each step of the way.

With much love and appreciation,

Philip and Rita

CONTACT DETAILS!
Antonios Michalitsis, FNB, Branch: 200912 Account no. : 62633037082